Traffic Barrels & Drums
Looking for safety barrels and sand barrels for your construction site? Shop for traffic barrels online at Trans Supply. Our traffic drums meet NCHRP-350 crash requirements and are designed with an optional lifting and dumping ring for easier emptying. Our traffic drums are MASH accepted, meet MUTCD standards, and can be stacked even with lights on them. Order plastic traffic drums and sand drums today.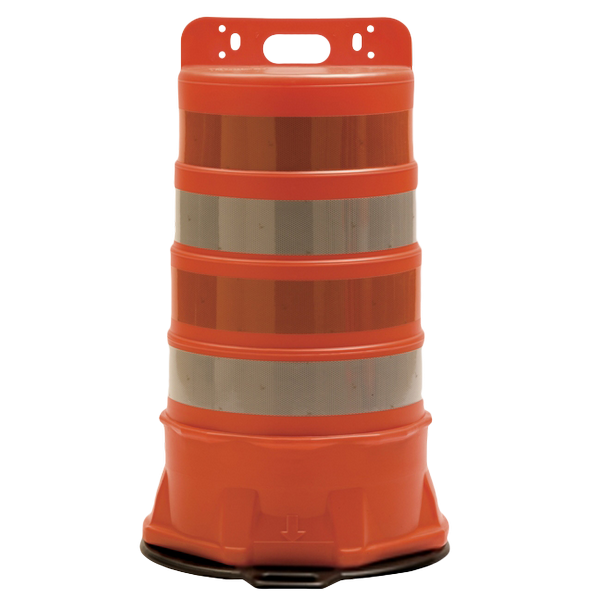 High-Quality Traffic Drums
Trans Supply has some of the highest quality, lowest priced traffic drums on the market. Our customers always express how impressed they are with our traffic drums — these are high-grade, safety-rated traffic drum barrels that will work for nearly any application. Browse our selection of traffic barrels for sale to see what makes Trans Supply's drums so different.
Choose the Reflectivity of Your Traffic Barrels
You can choose three different grades of reflectivity for your traffic drums depending on what you need. Engineer grade reflectivity is the lowest grade, but it is still reflective and is suitable for many projects. High-intensity is the next brightest, while the most effective is diamond grade.
The reason we offer traffic drums with all three grades of reflectivity is so you have the options you need for your specific project. All three grades are priced very competitively. Contact us if you have any questions about which grade will work for you.
Traffic Drum Accessories
In addition to offering the traffic drums themselves, we also provide traffic drum bases, aluminum lifting rings, and reflective sheeting. We want to give you the options you need at an affordable price.
After you're finished browsing through our traffic barrels, you can order what you need through our convenient online ordering system or by giving us a call. We are always happy to help you fill custom orders or work with you on shipping rates and times.
If you're curious about the pricing, check out our blog where we discuss the cost of orange construction drums.