Traffic Safety Signs
Transportation Supply has traffic safety signs for sale that cover all common road safety situations. Keep your road crews and drivers secure with the selection of traffic control signs for sale in our online store. For road closures, detours, utility work and everything in between, Transportation Supply has safety traffic signs to cover your needs. Whether you're looking for rigid traffic signs or roll up construction signs, we've got you covered. When it comes to road construction, worker safety is paramount. That's why we have traffic signs for sale to protect your crew in all conditions. From highway projects to neighborhood sidewalks, our traffic safety signs will help to keep your teams out of harm's way.
Discover the Benefits of High-Quality Delineator Cones
Searching for more effective ways to control traffic in construction zones? Our traffic safety signs offer impressive visibility and exceptional safety.
Traffic safety signs are vital tools for maintaining order on our roads. Our safety signs for sale offer the following benefits:
Clear Communication: Traffic signs communicate essential information to drivers and pedestrians, promoting safe and efficient traffic flow.
Reduced Accidents: Well-placed traffic safety signs help reduce accidents by warning of hazards, indicating speed limits, and guiding drivers through complex intersections.
Enhanced Visibility: Our reflective signs are designed with high-visibility materials and reflective coatings to ensure they're easily seen, even in low-light conditions.
Compliance: By using our traffic control signs, you comply with local traffic regulations, avoiding fines and ensuring the safety of all road users.
Applications of Traffic Safety Signs
Traffic safety signs can be used in a variety of ways. The four most common types of signs are:
Regulatory Signs: These signs establish rules and regulations, such as stop signs, yield signs, and speed limit signs.
Warning Signs: Warning signs alert drivers to potential hazards like curves, intersections, and pedestrian crossings.
Guide Signs: These signs provide directional information, such as route markers and exit signs.
Construction Signs: Temporary traffic control signs like traffic barrels and barricade lights are used in construction zones to ensure the safety of workers and drivers.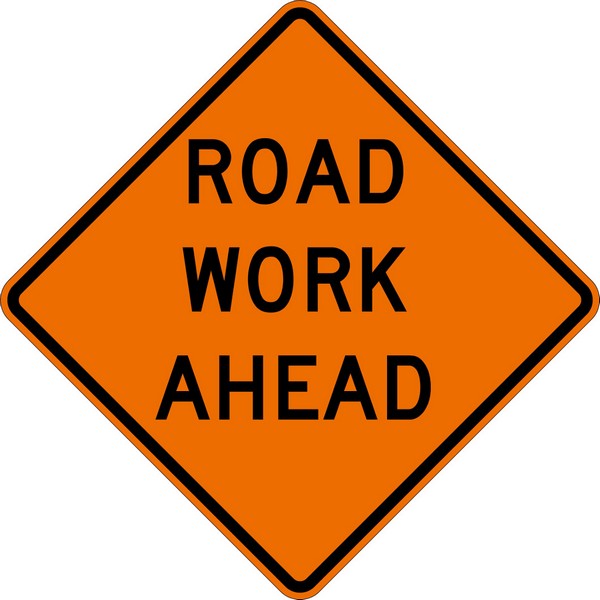 Trust Transportation Supply for All our Traffic Safety Sign Needs
When it comes to road safety, Transportation Supply is your trusted source for high-quality traffic safety signs. Here's why you should choose us:
Wide Selection: We offer a diverse range of traffic signs to meet all your needs, including custom signage solutions.
Durability: Our signs are built to withstand the elements and ensure long-lasting performance.
Compliance: We ensure our signs meet local traffic regulations, keeping you in compliance with the law.
Expertise: With years of experience, our team can help you choose the right signs for your specific requirements.
Ensure the safety and efficiency of your projects with traffic safety signs from Transportation Supply. You can count on our expertise, exceptional products, and commitment to customer satisfaction.
Frequently Asked Questions About Traffic Safety Signs
We understand you may have questions about traffic safety signs, so to help we have answered a few of the most common questions we hear about our traffic signs for sale below.
Are Traffic Safety Signs Effective in Reducing Accidents and Improving Road Safety?
Yes, traffic safety signs have a significant impact on reducing accidents and improving road safety. They provide essential information, warnings, and guidance to drivers and pedestrians, helping them make informed decisions and avoid potential hazards on the road.
Are Traffic Safety Signs Required for Private Property or Parking Lots, or Are They Only for Public Roads?
The requirement for traffic safety signs on private property or in parking lots can vary by jurisdiction and property type. It's advisable to check local regulations and consider installing signs where they can enhance safety and traffic management.
How Often Should Traffic Safety Signs Be Inspected and Maintained?
Regular inspection and maintenance of traffic safety signs are crucial to ensure their effectiveness. The frequency of inspections may vary, but signs should be checked for visibility, damage, and vandalism regularly. Damaged or faded signs should be replaced promptly to maintain road safety.
Purchase Traffic Safety Signs from Transportation Supply Today
Don't compromise on safety. Choose Transportation Supply for your traffic safety signs. Explore our selection, experience the benefits, and trust in our commitment to keeping roads safe. Contact us today to discuss your needs and enhance road safety with Transportation Supply.
Related Articles: Traffic Safety Signs