Plastic & Water-Filled Traffic Barriers for Sale
Keep the traffic flowing in the right direction with a traffic barrier from Trans Supply. Made from ultra-durable material, these water-filled traffic barriers and plastic traffic barriers are easy to set up. Price should never be a barrier with Trans Supply, which is why we offer traffic barriers for sale that are priced just right and will have you returning for more traffic barriers. Whatever style of water barrier you need, browse our inventory online and see how Trans Supply can keep your business moving. If you're seeking more traffic safety products, we also carry various parking supplies, ultra panels, and traffic safety signs. Find water barriers that are right for your application today.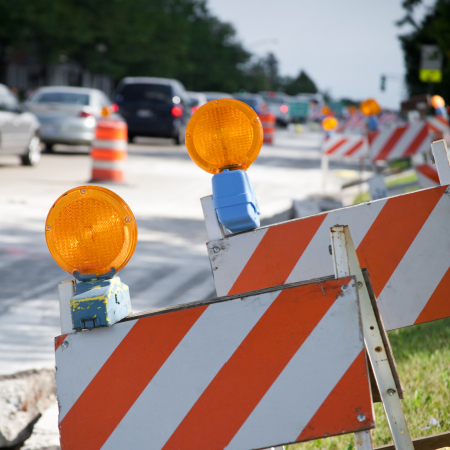 Plastic Traffic Barriers
Truthfully, there are many different places where one could buy plastic barriers. However, at Trans Supply, we give you one reason to keep coming back. Our water barriers are priced just right because pricing is always on everyone's mind, and shipping is a big factor in price when buying traffic barriers online. Plastic traffic barriers are very heavy, usually at least 100 pounds each, so let us try and find the closest supplier to you to cut that cost.
These water-filled barriers have to ship via freight carriers: learn more about the LTL/freight process with our Ultimate Guide to Freight Shipments
As a distributor, we do our research. We find the best prices, the best products, and the most locations to give you the traffic barriers you need. We are constantly building relationships with new suppliers of plastic barricades. This means there is a better chance that the water-filled traffic barriers you are looking for are close to you and will not cost a fortune to ship.
Similar to our other categories such as our specialty markers and traffic control clothing, we like to give you options on your traffic barriers. We are most likely going to have any accessory, kit, or color you need when it comes to plastic barriers, so please do not hesitate to ask. We are going to do our best to satisfy you when you're browsing through our traffic barriers.
So stop by, look around, compare pricing, and you will quickly notice that we are the best distributor of traffic barriers. If you have any questions, please contact us and let us know what we can do to help.