Arrow Boards & Traffic Message Boards for Sale
Explore our arrow board collection and traffic boards for sale to find products that keep drivers and road workers informed and safe at Trans Supply. We have portable traffic arrow boards for sale that are ideal for any temporary message on a construction site. Whether there are lanes closed due to construction or a detour caused by an accident, we have arrow boards for sale that will meet your needs. We also have other traffic safety products, including safety flags, warning lights, and specialty markers. Browse our supply of arrow boards and traffic message boards online at Trans Supply.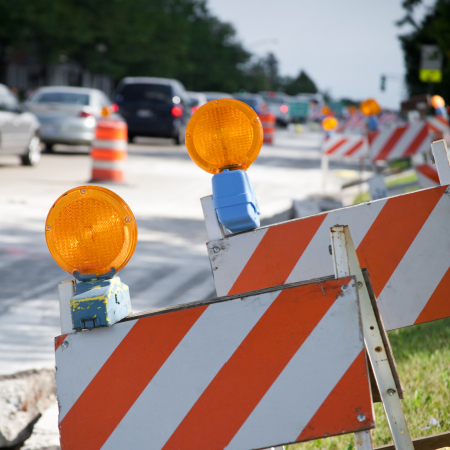 High-Grade Traffic Arrow Boards for Sale
Trans Supply has arrow boards and message boards that fit Manual on Uniform Traffic Control Devices specifications. Each arrow board allows you to inform drivers of upcoming road conditions and direct the flow of traffic with just the right amount of visibility for your project.
Easy-To-Use & Self-Diagnosing Traffic Arrow Boards for Sale
If you are looking for an LED or incandescent traffic message board for sale, Trans Supply has both in stock. We carry environmentally-friendly traffic arrow boards that come with easy-to-use controls and self-diagnostic features. You can also choose the level of voltage you need and the brightness intensity of the lamps.
If you need help deciding which features are best for your specific project, give Trans Supply a call, and we'll be happy to discuss which options will work for you. We can also give you specific details about our shipping rates and times in order to help you make the best decision.
Arrow Board Mounts, Kits, & More
No matter where or how you are planning to use these boards, Trans Supply has the arrow boards and various parts you need. We have mounting and power lift kits that fit all sizes of arrow boards and signs.
Our traffic message boards for sale come with industrial-grade trailers that will give years of dependable service. These are quality products that are built to last. In fact, most of our message and arrow boards and accessories come with warranties –you can be sure you are getting a product that will work for you.
Take a look at all of our products, and be sure to contact Trans Supply with any questions you may have. If you don't find what you're looking for, let us know. We have so many suppliers, we can likely find what you need quickly.