Safety Flags
Keep your crew safe with safety flags from Trans Supply. Whether you're looking for high-visibility traffic safety flags or construction safety flags, you'll find a variety of sizes to suit your needs. We also offer traffic cones to help get the job done safely and efficiently. If you don't see a traffic or construction safety flag that's right for your application, we can make custom safety flags to meet your specific requirements.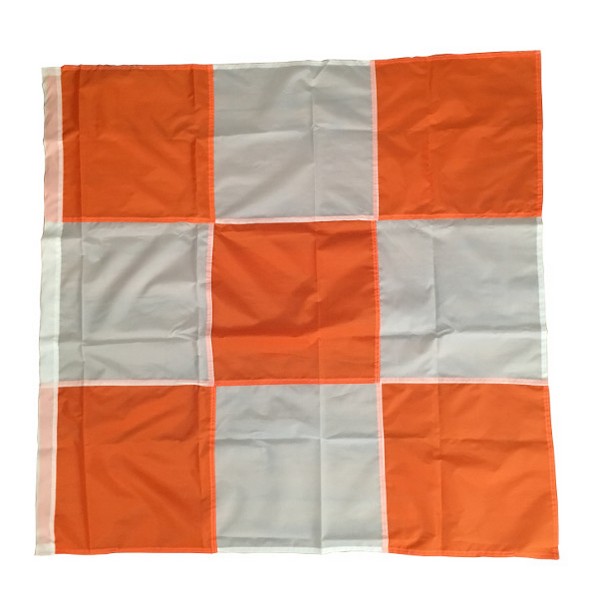 High-Grade Traffic Safety Flags
If you are looking for vehicle safety flags, Trans Supply offers a variety of sizes and options. Our traffic safety flags for vehicles are perfect for construction, airports, emergency personnel, and more. We can also accommodate custom safety flag orders. Contact us with your needs and we'll work with you to find a solution.
Construction Safety Flags in Various Sizes & Styles
We offer high-quality vinyl laminated nylon flags in a variety of sizes. You can order them with or without dowels, so you get only what you need. Our orange safety flags come with multiple dowel and size options.
If you do not see the right construction flags for you listed here, let us know. We're also able to locate any special colors or styles you require as quickly as possible, guaranteed.
Traffic Safety Flags FAQ
What are safety flags for?
Safety flags are used by construction workers or as stationary warnings to slow or stop vehicles for construction and more.
Is there a difference between construction and traffic safety flags?
Construction and safety flags are the same thing but the flags themselves can differ in size, color and dowel.
How fast can you ship traffic safety flags?
Shipping depends on your zip code and the safety flags you choose along with your quantity, so please call or email for an immediate time frame.
Get Traffic Safety Flags Today
Safety flags are just one of the things you need to keep your crew safe while on the ground. You'll find any and all safety products on our site from airport flags to traffic cones. We take quality and effectiveness seriously, which is why our customers trust us with their most important orders.
Call Transportation Supply today with any concerns or questions that you may have. Whether your order is large or small, we are always happy to work with you. We can also offer you an accurate price quote directly over the phone.