Surface Mount Delineators [Price for 10]
DESCRIPTION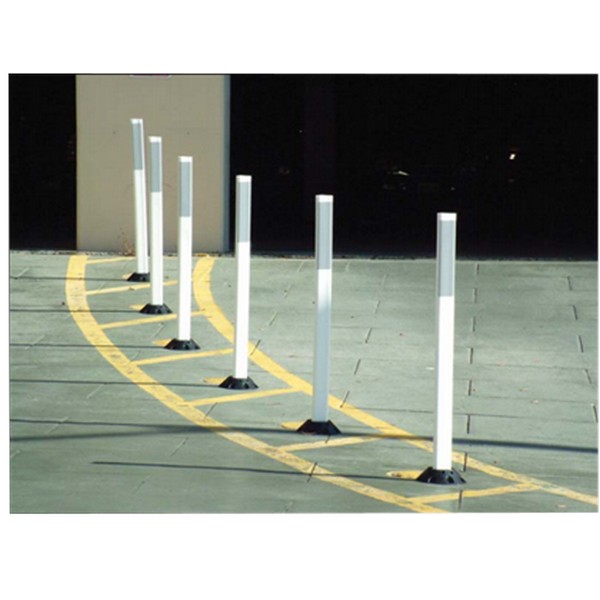 High Impact Resistant Surface Mount Delineators
Surface mount delineators are ideal in many settings, like highways, work zones, parks, parking lots, airport runways and more. These post-mounted delineators can survive vehicle strikes while providing high visibility. We accept special orders for custom post heights.
Easily mount the base of the delineator by using Butyl Pads and a 2 Gallon Epoxy Kit. These post mounted delineators will stay in place during harsh weather conditions.
Made from a special compound using polymer protection and UV stabilizer
Base is made of ABS plastic, 100% recycled material
Made in UV-protected fluorescent orange, yellow, or white
Repo post base is fastened into delineator using two polymer alloy pins
Meets state and federal DOT and FAA requirements
Visibility from all angles
Surface Mount Delineator FAQ
What is the spacing for surface mount delineators?
Spacing requirements are on a case-by-case basis determined by your plan specifications and/or your state's policies. If used in a private location, we would advise no more than 5 feet for proper vehicle delineation.
Are these considered flexible surface mount delineators?
Yes, these are reboundable surface mount delineators.
Can these delineators balance on their own?
We highly suggest the base of the repo post be glued down (epoxy) to the surface in order for the delineator to withstand low wind and contact. They work best on solid surface areas like concrete and asphalt.
Order Surface Mount Delineators from Transportation Supply
Trans Supply has earned its reputation for the quality of the products we offer and our willingness to work with our customers. In addition to delineators, we also offer other road safety products, such as traffic barriers and traffic cones.
FREQUENTLY ASKED QUESTIONS