Archive for November, 2014
Friday, November 14, 2014
By:
admin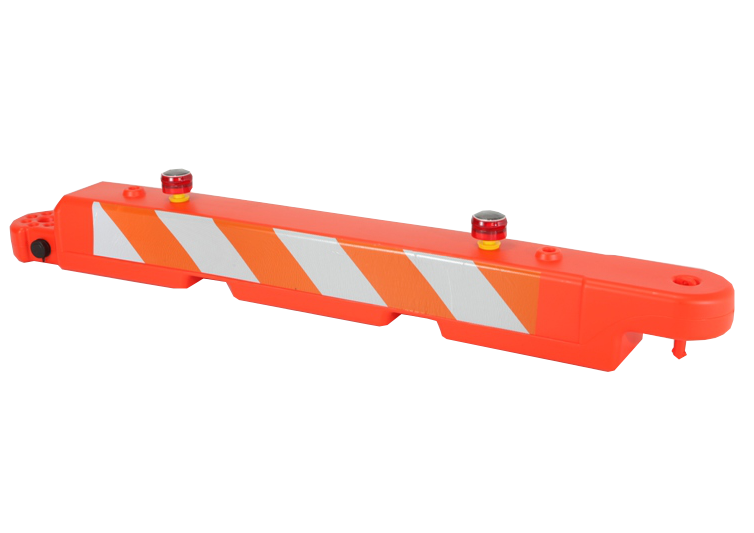 Below are examples of shipping quotes I have given my customers in the past for various quantities of airport barricades going to various destinations.  The first half is the Eastern part of the US, the second half is the Western part of the US.  Look for a quantity similar to yours as well as a destination close by to get an idea of what freight will cost on these.  These quotes don't include lights or flags, so that adds a bit extra.
And as always, contact us and we will get you a full, exact estimate ASAP if you need one.
Past Airport Barricade Freight Quotes:
(14) Units to North Little Rock, AR 72114 = $278
(70) Units to Broken Arrow, OK 74012 = $825
(4)  Units to Morganfield, KY 42437 = $160
(80) Units to North Myrtle Beach, SC 29582 = $755
(38) Units to La Vista, NE 68128 = $485
(200) Units to Trenton, NJ 08601 = $1575
(49) Units to Jefferson, GA 49091 = $545
(88) Units to Mesa, AZ 85209 = $730
(21) Units to San Leandro, CA 94578 = $265
(50) Units to Albuquerque, NM 87109 = $625
(64) Units to El Paso, TX 79925 = $600
(320) Units to Klamath Falls, OR 97601 = $2400
Thursday, November 6, 2014
By:
admin
Our 42 x 72 Guardian Jersey Barrier that ships from California is popular on the West Coast because of it's central location to many of those customers.  However, freight is still important, and if you don't have time to wait look below for past examples of freight rates for various quantities and destinations.  As always email us at sales@trans-supply.com for an exact quote!
California Barrier 100lb Past Shipping Quotes:
(2)   Barriers to Irvine, CA 92614    =   $122
(2)   Barriers to Berkeley, CA 94703 =  $199
(4)   Barriers to Shafter, CA 93263  =  $180
(10)  Barriers to Hayward, CA 94545 = $499
(46)  Barriers to Banks, OR 97106   =  $1900
Side Notes:
Rates are always assuming you are shipping to a commercial location with a loading dock/forklift.  Churches, residences, schools, apartment complexes, colleges are considered 'limited access' by freight companies and they cost extra.  If you don't have access to a forklift but someone is around to help you unload the truck, there are no extra charges.  If you want the truck driver to unload the pallet this is called a 'lift gate' delivery and costs an extra $75.  As always, you can contact us for an exact quote at sales@trans-supply.com.
Thursday, November 6, 2014
By:
admin
Our 42 x 72 Guardsafe Barrier that ships from Pennsylvania is popular with our East Coast customers.  When waiting for a shipping quote isn't an option (it can take a few hours to get a shipping rate) check out our past quotes below to get an idea of what it will cost.  If you need an exact cost email us with the quantity needed and zip code at sales@trans-supply.com.  We will email you back a formal quote ASAP.
Past Quotes, 100lb Barriers From PA:

(3)  Barriers to Lugoff, SC 29078 = $281
(5)  Barriers to New Hyde Park, NY 11042 = $442
(10) Barriers to New Hyde Park, NY 11042 = $554
(12) Barriers to New York, NY 11222 = $515
(25) Barriers to Howell, NJ 07731 = $441
(25) Barriers to King of Prussia, PA 19406 = $459
(52) Barriers to Orlando, FL 32827 = $2,950
How to Read This?
The best way to read this is to find a quote that shipped near you, and then adjust based on quantity.  So let's say we are in Middleton, NJ and we need (15) barriers.  It cost $441 to get (25) barriers to Howell, NJ (per the above past quotes) and Middleton is a little bit further away.  Assuming it will be about 65% of the price at $286 should be fairly close.  Need an exact quote?  No problem, send us an email at sales@trans-supply.com.
Extra Notes:
Notice how going right into Manhattan or really anywhere that's a concrete jungle can add 25-30% to the shipping cost?  This is due to tolls, and how hard it can be for trucks to navigate and deliver in those areas.  So please remember this when estimating your freight cost.  Another note is that forklifts and/or loading docks are always suggested for shipments as these will come on pallets.  We can do a 'lift gate' delivery (drivers lowers barriers to the ground for you per their equipment) but this costs an additional $75.