Posts Tagged 'airport safety'
Friday, September 13, 2013
By:
admin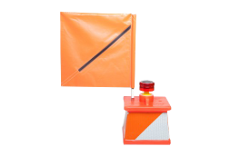 Check out our new airport barricade below:
https://www.trans-supply.com/p-544-plastic-airport-barricade-12x12x12.aspx
This 12″ x 12″ x 12″ airport barricade is designed specifically for GA (general aviation) airports.  Just like the other barricades it has reflective sheeting and can hold a light and a flag.  However the price is about half that of a traditional barricade.
Although GA airports do not have to follow all FAA guidelines, they still strive to follow the rules the best they can even with a limited budget.  This barricade is a way for these GA airports to remain in FAA compliance but not break the bank.
These are great to use around smaller aircraft.  If you have any questions do not hesitate to contact us through our website which is linked above.
Wednesday, August 7, 2013
By:
admin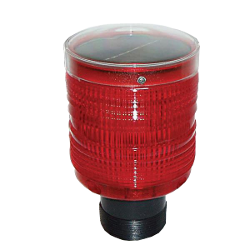 When talking about solar airport lights, it's important to know the difference between solar lights used with airport construction versus the more permanent solar lights used on runways.  The solar lights you see on a normal, working runway can be tens of thousands of dollars, while the others that are used primarily as temporary lighting for airport construction are typically $30-$40.
Some of these lights you will see on airport barricades, some on traffic drums and others on jersey barriers.  In order to meet the FAA requirements (which they still need to do even though they aren't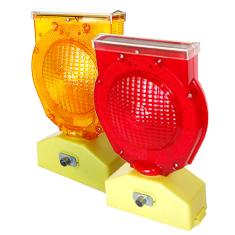 permanent) they need to be red, among other things.  It's best to ask the distributor or manufacturer you are buying from if a particular light meets FAA requirements.
The typical solar airport light on a runway barricade has a screw base so it can screw into the hole in the barricade.  However, sometimes stake lights or lights with bases can mount onto the barricade as well.  Usually an airport light with a base is mounted on a traffic drum or a delineator of some sort.  Lots of times the lights are not just for the construction crew but for the pilots to make sure they see where a project begins and where it ends.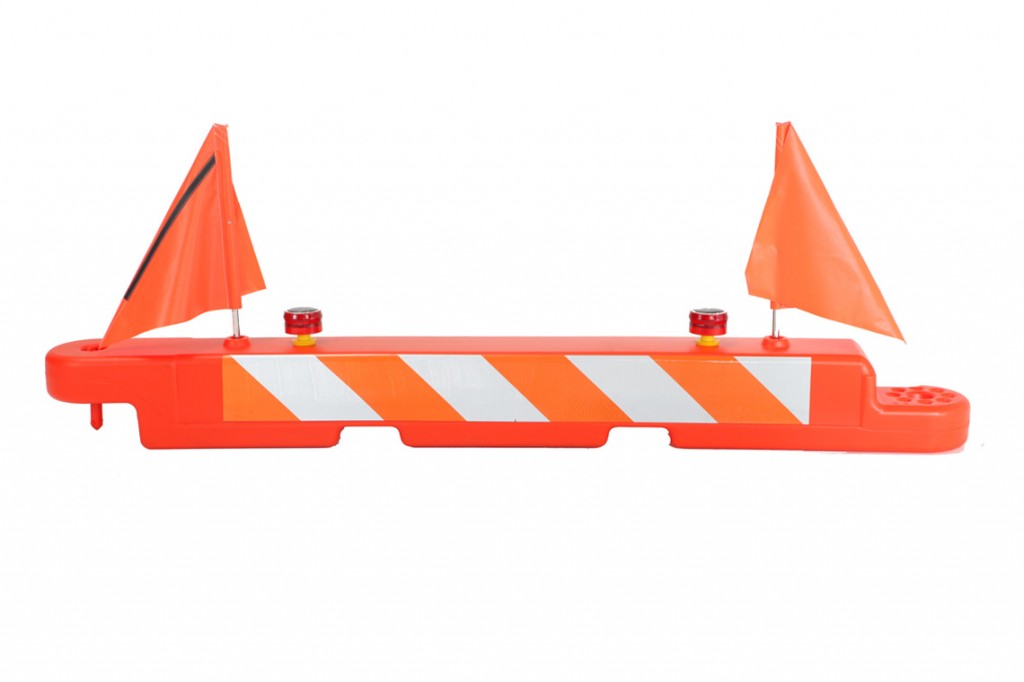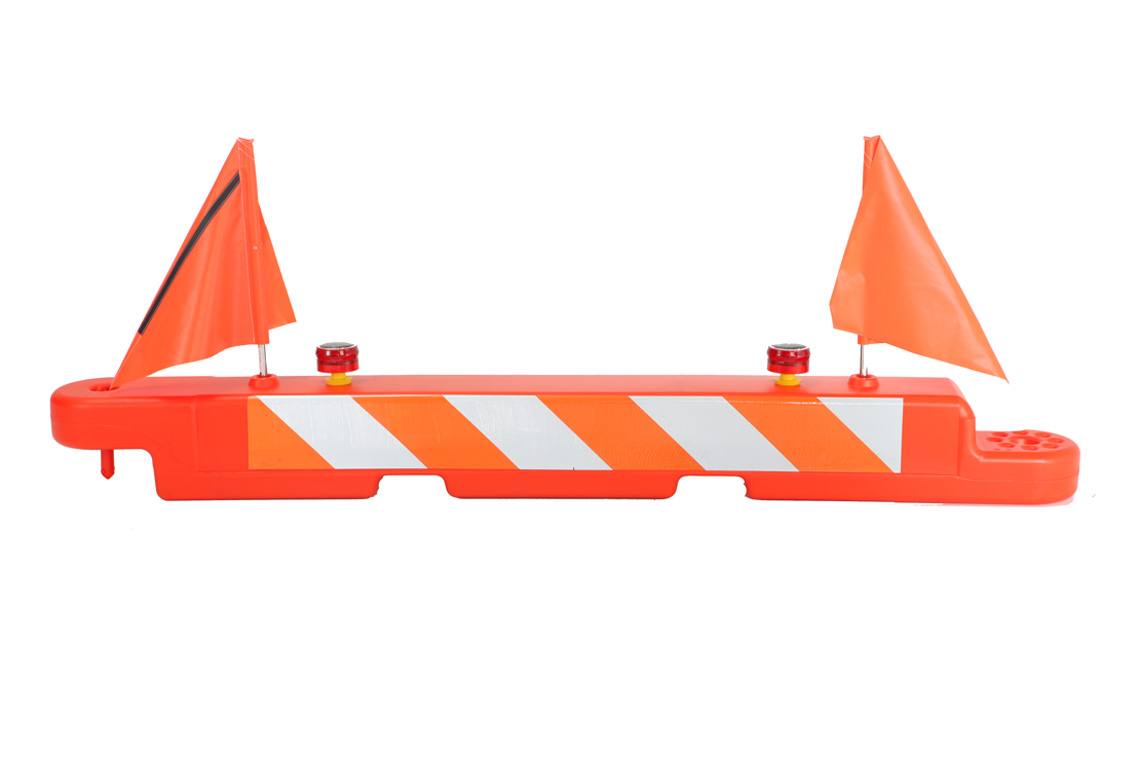 Although a typical airport light is 360 degrees, I have seen airports use 180 degree lights (a barricade light with flat lens).  If you have any questions on which construction airport light is best for your project feel free to give us a ring (413) 281-6393.  We have 7 different FAA approved solar airport lights on our website.
Wednesday, December 12, 2012
By:
admin
This blog post is dedicated to understanding the different features/options that are available with an airport barricade.  There are four important decisions you need to make: height of the barricade, reflective sheeting, lights and flags.  A typical airport barricade is 10 x 96″ but there are also 24″ x 96″ models.
Reflective sheeting is the orange/white stripes on a barricade that give the unit more visibility.  You can typically get barricades with sheeting on one side, two sides, or you can choose to have no sheeting at all.  Most projects require sheeting on both sides.
Now for lights, these are typically red, solar powered and 360 degrees.  They screw in the top of the airport barricade, and the project will call for one of two per unit.  180 degree lights can also fit on these, but it does depend on the model so always double check with the seller.
Flags are typically 18″ x 18″ or 20″ x 20″ and a solid orange color.  Most barricades have one or two holders for flags.  That's the basics when it comes to these, but if you have any questions feel free to leave a comment below.