Posts Tagged 'solar barricade lights'
Friday, September 20, 2013
By:
admin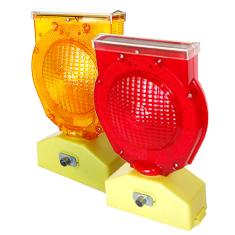 Continuing with the theme of explaining the different types of products (we did traffic barricades before) we will explain the different variations of barricade lights in this post.  The first we will talk about is solar versus battery powered.  A solar barricade light is usually $10 to $20 more expensive per unit but will not need to have it's batteries replaced.  A typical battery powered light will need it's batteries replaced every 3-5 months.  Most of my customers prefer solar as you 'set it and forget it'.  No maintenance involved.
Now another option is the intensity of the light.  There are 'Hi Intensity' lights that are called 'Type B' lights.  These are bright enough to be easily seen during the day.  A regular barricade light is not intended to be seen during the day and will usually shut off automatically as soon as the sun comes up.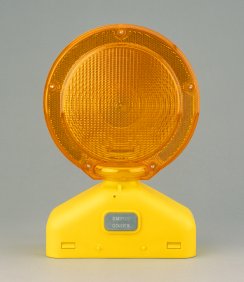 If choosing a battery powered light, you have an option of 6 Volt or D Cell.  In this case it means a light that takes 6 Volt batteries or D Cell batteries, usually one 6 Volt battery and four D Cell batteries are needed, respectively.  Most people choose a D Cell as the base is smaller so it's a more compact unit.  The 6 Volt version has a more traditional look.
Another option when it comes to battery powered lights is LED or non LED.  Choosing to have LEDs in your barricade light will cost you between $3 and $7 extra but will make the light brighter.  Other options include lens colors and hot stamping the barricade light with text.  Changing the lens from the usual yellow to red or clear will typically cost you more, and hot stamping a light will typically involve a 'set up' fee and a per item stamp fee around 50 cents each.