Shopping for the Lowest Shipping Rate
Tuesday, November 12, 2013
By:
admin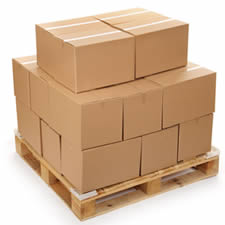 I would like to spend our 250th blog post talking about how to get the lowest possible LTL (less than truckload shipment that comes on a pallet) shipping rate on your order.  And this can apply to anything you buy, from anywhere.  The first step is making sure your supplier is getting quotes from at least 5 different shipping companies.   The second step is to make sure their shipping accounts are in good standing.  You will never know for sure if they are getting good rates, but as a general rule of thumb the bigger the company, and the longer than they have been around, the better their rates are going to be.
The discount rates that freight companies give to a supplier can be very significant.  For example, shipping 150lbs of traffic delineators from one of my suppliers to the same location can be $100 in one instance, and $250 in another simply due to the account of the first supplier being heavily discounted.  If you seem to have a case where the supplier's account is coming up with very high numbers, search for a freight broker.  The first one I found gave me rates as low as half what my supplier was getting.  They can be easily found with an online search.
If you want your products shipped to a residence this could add $50-$75 to your shipping rate, as these freight companies like to exclusively ship to business addresses.  If you have a commercial address you can ship to near by (maybe a friend or family member) you can avoid the extra fee.
If you don't have a forklift or loading dock to accept the shipments, most freight drivers will let you jump on the truck to unload the shipment by hand.  Be careful, because the second they use their equipment or help you unload it by hand, you could see a fee added on to your shipment.
Also, although it may be obvious to some, the weight and distance the shipment is going plays a significant role in the rate.  If you want your product (say a traffic drum or delineator) to have a 20lb base, you are going to be paying for that extra weight.  Going down to a 15lb base may be a simple solution to reducing the freight significantly.  And if you can find a source that is closer to your delivery location you will also see the freight drop.